KITTYMOM'S AWARDS
This is a very special award given to me in honor of Chico. Chico bravely fought a serious illness, but sadly crossed over the Rainbow Bridge at the age of 4 months. God Bless Chico
Thank you CatAnna for this award.~~~~ We are truly proud.
Thanks to Tara!!!!
Cricket, thanks so much.~~~ Keep up the good work
Thanks Maxine & all the happy brats!!!
Thanks to Lisa & all her critters!!!
Hi, Mai-Ling here!!! I was especially proud to receive this as I think Boomer is as crazy as me. Check him out
Reese is simply adorable!!!! Thank you Reese
We received this from clear across the ocean in Norway!!!! Thank you Reidun
Thanks to little cutie pie Muffin for this one!!!
You can apply for Simba's Award, but, he's choosy.........
Thanks to Sherri, we appreciate this!!!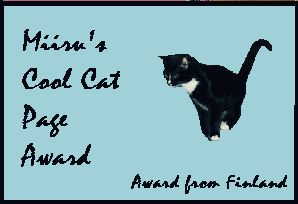 Thanks to Miiru - from Finland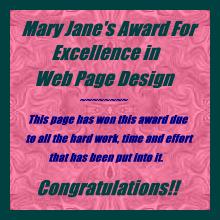 A big thank you to Mary Jane for this one!!!! We really appreciate it.
Thanks to Mary for this one!!!!!!!!